Released in 17th May 2022, Red Hat® Enterprise Linux® 9 helps users innovate, optimize, protect, and trust their traditional and modern workloads across their datacenter, cloud, and edge environments. Red Hat Enterprise Linux remains an economic driver, with the overall Red Hat Enterprise Linux footprint forecast to touch more than $13 trillion of the global economy in 2022. RHEL 9 is now available with the following major features with all of the systems in eRacks.
Enhanced web console performance metrics
This feature makes it easy for the system admin and operation team to monitor and identify performance metrics. It allows quick report generation and presentation with one click.
Kernel live patching
It is one of the best features for managing kernel update, RHEL 9 provide the ability to manage kernel patching with a cockpit web console.
Streamlined image building
RHEL 9 comes with various improvements like an image builder that gives the ability to build RHEL8 and RHEL 9 images through a single build node. This feature is very useful for the developer community.
Improved container development
RHEL 9 ships launch with upgraded version podman with new features and advanced technology.
Link Time Optimization
It allows speeding up various applications and running services as well as source code inspection at the time of compilation.
Application Updates
You can find all application releases with new versions which available in RHEL8 such as newer versions available of Perl, python, ruby, git, apache, Nginx, MySQL, MariaDB, and more.
Enhanced security
Smart card authentication via the web console.
Additional SELinux security profiles.
Detailed SSSD Logging and search capabilities.
Integrated OpenSSL 3.
Integrity Measurement Architecture allows you to dynamically verify the integrity of the OS.
The SSH root password is now disabled by default.
Support for Newer Versions of Programming Languages
RHEL 9.0 offers the following new versions of dynamic programming languages:
PHP 8.0
Node.JS 16
Perl 5.32
Python 3.9
Ruby 3.0
Download Red Hat® Enterprise Linux® 9 (RHEL 9) for Free.
To download RHEL 9. Check out the Red Hat Enterprise Linux product page.
Or you can get the hassle free Pre-Installed Red Hat® Enterprise Linux® 9 (RHEL 9) or your preferred versions or any of your preferable Open-Source Distribution by purchasing any systems from eRacks Systems' Store.
Asif Raihan May 30th, 2022
Posted In: Linux, New products, Open Source, Operating Systems, servers, Technology
Tags: linux, New products, Open Source, operating system, Red Hat, Releases, upgrade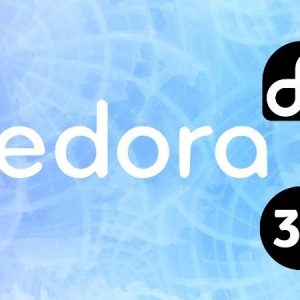 Fedora 31 is now available on all eRacks systems.
Simply select "Fedora 31" in the OS dropdown – if you don't see it on the system you want, let us know and we'll see if it's available / compatible.
FWIW, The performance reviews have been underwhelming:
https://www.phoronix.com/scan.php?page=article&item=fedora-31-benchmarks&num=1
But for decades, software executives have ignored better/faster in exchange for bloated/slower, with the excuse that since the hardware is faster now, it's OK :-/
Grr.
j
joe November 5th, 2019
Posted In: Fedora, Linux, News, Operating Systems, Uncategorized
Tags: fedora, Fedora 31, OS, Releases