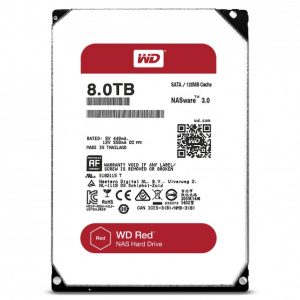 8TB WD Red and RedPro drives are now available in the dropdowns on all eRacks NAS Systems, and are available on select other eRacks systems, and of course all eRacks systems by custom quote –
If you don't see it on the system you want, just ask & we'll quote you!
j
joe December 3rd, 2016
Posted In: Backups, NAS24, NAS36, NAS50, NAS72, servers
Tags: Capacity, Drives, NAS, Storage, WD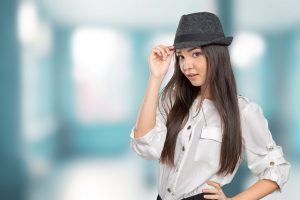 Fedora 25 is now available on all eRacks Systems –
And Mint 18.1 Serena is coming in the next week or two as well..
If you don't see what you want, be sure to ask for it in the details field when you request a quote, or contact us on the contact page or via email –
j
admin November 28th, 2016
Posted In: Uncategorized
Linux Mint 18 is now available!
Based on Ubuntu 16.04, which was made available in April, this release of Mint is based on the LTS release of Ubuntu, rather than following the twice-yearly updates – and will have only incremental changes and updates over the next 2 years – thus being more stable and predictable, and avoiding any potential instabilities introduced by the biannual Ubuntu upgrades.
So Mint 18 should now be available in all the eRacks product dropdowns – if you don't see it on the model you want, please contact us and we'll fix it or give you a custom quote with Mint 18.
As always, contact us at info@eracks.com for any inquiries or questions regarding the Mint 18 release, or any of our products, and what release we recommend for you and your unique needs.
j
admin August 3rd, 2016
Posted In: Linux, Mint, News, ubuntu, Upgrades
Tags: 18, linux, Mint, sarah, ubuntu
What is a Rack?
Racks are frame structures designed for mounting standard 19″ rack-mount equipment-servers, switches, routers, UPS systems, audio/video-regardless of vendor. They provide rack equipment organization, security and cable management while enabling airflow. There are two basic types: rack enclosures (also called rack cabinets) and open-frame racks.
Where are Racks used?
Server rooms and data centers
Audio/video installations
Closets housing telecommunications equipment
Industrial environments such as a factory floor
What type of rack do you require?
Floor Standing

Wall Mount

Rack Enclosure
Open Frame
Rack Enclosure
Open Frame
 

If access control and equipment protection are important to you, we recommend a Rack Enclosure

 

If you simply need an economical way to organize IT equipment, we suggest an Open-Frame Rack.

 

Wall Mount Racks are ideal for securely housing IT equipment in classrooms or sites with limited floor space.

 

In small but secure locations, a wall mount open frame rack provides excellent airflow and easy access to wiring.
What size of rack do you need?
The height of a rack, and the height of equipment in it, is expressed in "rack units" (a rack unit is 1.75 inches, or 44.45mm). The actual height of a 42U rack is therefore 42 x 1.75 = 73.5 inches. A 2U server would occupy two of the available 42 rack units.
Be sure to make an accurate assessment of the amount of rack space you currently need, and allow for future growth.
Rack Depth
Determine the maximum rack depth required to mount your equipment in a floor-standing or wall-mount rack enclosure cabinet.
Floor-Standing Rack Depth Designations
| | | |
| --- | --- | --- |
| Rack | Depth (in.) | Ideal for… |
| Shallow | 27 | A/V equipment, limited space |
| Mid-depth | 31 | Limited space |
| Standard | 37 | Servers |
| Deep | 42 | Extra cables, improved airflow |
Wall-Mount Rack Depth Designations
| | | |
| --- | --- | --- |
| Rack | Depth (in.) | Ideal for… |
| Patch-depth | < 16 | Patch panels |
| Switch-depth | 16 – 23.99 | Switches |
| UPS-depth | 24 – 31.99 | UPS systems |
| Server-depth | > 32 | Servers |
Can the rack handle the weight of your equipment?
Do you need any special features?
PCI-Compliance

The Payment Card Industry (PCI) Data Security Standard requires that all companies that process, store or transmit credit card information maintain a secure environment.

Shock Pallet Packaging

Shock Pallet models feature additional reinforcement and shock-absorbing material for safely re-shipping loaded racks to remote sites.

Expansion

Expansion models can be bayed together easily to form rows, which is ideal for hot-aisle/cold-aisle cooling techniques.

Disassembled Shipping

Racks ship fully assembled for easy installation. However, sometimes doorways or tight spaces cannot accommodate fully assembled racks, so knockdown models ship disassembled for easier transportation.

Heat Removal

Thermal Duct Rack Enclosures directly connect to a facility's exhaust system to remove hot air not only from the rack but from the entire room.

Co-Location

Some data center sites host multiple users in a single Rack Cabinet. Co-location models have two separate compartments to allow secure access to the correct users.

Extra Width

In addition to extended-depth models, extra-wide models provide extra space for cables and improved airflow.

TAA-Compliance

GSA schedule purchases and other government contracts require products that comply with the Trade Agreement Act (TAA).

Seismic Protection

Seismic Enclosures have a rugged welded construction and are tested to Seismic Zone 4 standards, making them ideal for sites that are earthquake-prone or are subject to regular vibration, such as an airport or factory.

Cable Management & Accessories

Shelves, mounting rails, stabilization, cooling, patch panels, hardware kits, casters, and more enable custom installations to accommodate any space limitation or expansion requirement.
If you are in need of a rack cabinet, enclosure, or open-frame rack, or
have any questions, or just need advice on your installation, please do
not hesitate to contact us at info@eracks.com, or use our contact form at: https://eracks.com/contact/
Shahzad May 23rd, 2016
Posted In: How-To
Ubuntu Xenial Xerus 16.04 LTS (Long Term Support) is now available on our website, as of April 21st!

Aaron April 23rd, 2016
Posted In: Uncategorized
With the recent release of Mint 17.3, eRacks now offers this new operating system on servers, desktops, and laptops. Just select it from the drop-down menu when customizing your computer.
Aaron January 5th, 2016
Posted In: Linux, Mint, ubuntu, Upgrades
Tags: linux, Mint, sarah, ubuntu
This is what we've been saying for years now – that the best path to the cloud is to:

Own your core / foundation infrastructure and hardware, at least one server worth, and
Architect it properly with DRY DevOps best-practices and repeatability, to scale into the cloud as needed to meet spot demand
Here's the reference:
The Hybrid Cloud Helps Midsize Companies CompeteThis e-book is based on insights and recommendations by the Ventana Research, benchmark research report, "Business Technology Insights: Six Key Trends in Optimizing IT for Competitive Advantage."
Source: The Hybrid Cloud Helps Midsize Companies Compete: Networkworld White Paper
joe December 23rd, 2015
Posted In: How-To, servers, Uncategorized
Tags: Best-Practices, Cloud, DevOps, Hybrid Cloud
« Previous Page
—
Next Page »