The Ubuntu 20.10 code name 'Groovy Gorilla', Yes, "Groovy Gorilla" is the development code name chosen for the next stable Ubuntu release, which is currently earmarked for general availability on October 26, 2020.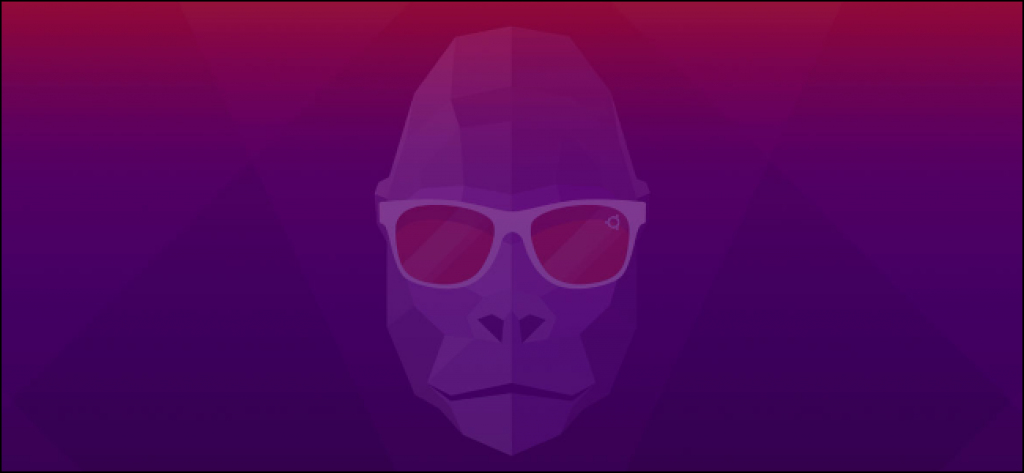 Now, I probably don't need to tell you what a gorilla is — and if you don't know, I don't believe you !!, and the term groovy is… Well, the dictionary definition of "Groovy" describes it as an informal adjective meaning 'fashionable and exciting', e.g., "That's a groovy new wallpaper!" or generally 'excellent, e.g., "A groovy release filled with greatness".
Ubuntu 20.10 establishes another milestone in Canonical's long-term commitment to delivering a carrier-grade private cloud with "Groovy Gorilla". The 33rd release of the most popular Linux distribution in the data center space, Groovy Gorilla, brings various improvements that enable easier consumption of the fast-networking stack across both VMs and containers, straightforward compliance with common security benchmarks and a reference telco cloud implementation.
Ubuntu 20.10 "Groovy Gorilla" is a short-term release supported for 9 months until July 2021. So, with its imminent release on 22nd Oct 2020, Ubuntu 20.10 will be getting support from Canonical till July 2021. This includes access to new app releases, bug-fixes, and security patches. This release mostly the testbed for the latest application, Kernel stack to provide users stable packages back to Ubuntu 20.04 LTS.
I personally have been using it for the past couple of days, and it's reasonably stable. It also feels snappier compared to its predecessor, which isn't a surprise considering it was primarily focusing on performance enhancements.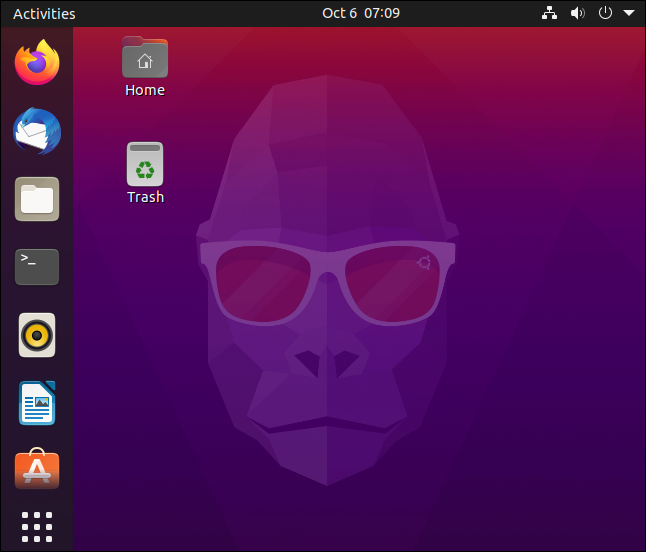 That being said, I won't keep you waiting with the formalities. I know you came here to get a tour of what's new with Ubuntu 20.10, and I have put together a few new changes in Ubuntu 20.10. Only you can feel the exact changes when you start using it.
let's what's new in latest Ubuntu 20.10 "Groovy Gorilla";
Ubuntu 20.10 "Groovy Gorilla" Some Major Features:
Linux Kernel 5.8
When development for Ubuntu 20.10 started, it was based on Ubuntu 20.04 and used the same kernel base – Linux kernel 5.4 LTS. But then, Linus Torvalds released Linux kernel 5.8 in May, and everyone in the Linux community was suspecting that "Groovy Gorilla" will ship with it.
Now, after a long wait, the Linux 5.8 kernel has popped up in the Ubuntu 20.10 archives, and that too only a month ago. This means that the new iteration of the popular Linux distro will benefit from the sweep of features that comes with the new kernel.
Some notable examples include:
Airtime Queue limits for better WiFi connection quality
Btrfs RAID1 with 3 and 4 copies and more checksum alternatives
USB 4 (Thunderbolt 3 protocol) support added
X86 Enable 5-level paging support by default
Intel Gen11 (Ice Lake) and Gen12 (Tiger Lake) graphics support
Initial support for AMD Family 19h (Zen 3)
Thermal pressure tracking for systems for better task placement wrt CPU core
XFS online repair
OverlayFS pairing with VirtIO-FS
General Notification Queue for key/keyring notification, mount changes, etc.
Active State Power Management (ASPM) for improved power savings of PCIe-to-PCI devices
Initial support for POWER10
Easy Wi-Fi Hotspot Configuration
The Wi-Fi tab in "Settings" allows you to use your laptop as a Wi-Fi hotspot. If you scan the QR code with a mobile device, like your smartphone or tablet, it will connect to your hotspot.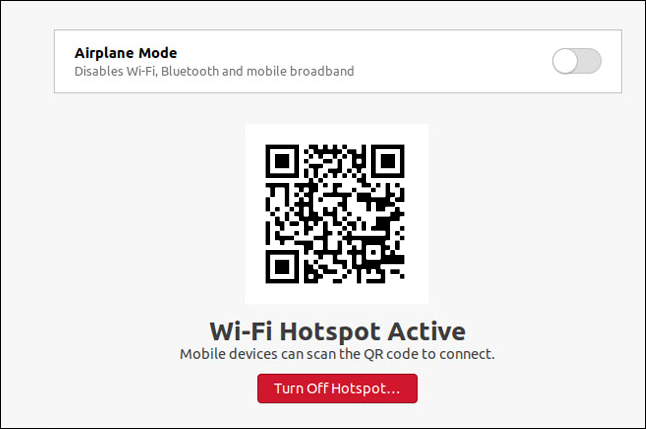 Security Improvements
nftables is now the default backend for the firewall.
Ubuntu 20.10 Desktop
Ubuntu 20.10 is the first Ubuntu release to feature desktop images for the Raspberry Pi 4.
GNOME 3.38
Ubuntu 20.10 is shipping with GNOME 3.38 out of the box, released on 16th Sept 2020. It is a welcome upgrade over GNOME 3.34, which is being used in Ubuntu 20.04 by default.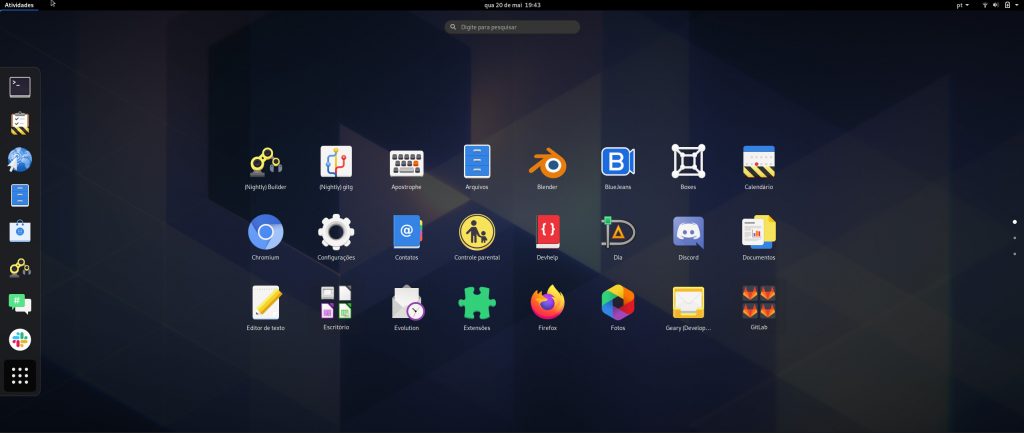 GNOME 3.38 brings many excellent features and functionalities to the table. Here is a list going over the most notable ones:
Better Fingerprint Support
Intelligent Web Tracking Prevention
Updated GNOME Maps with Performance and UI Improvements
A Redesigned Sound Recorder and Screenshot App
Support for QR Code WiFi Hotspot
Tons of New Default Wallpaper
Folder Support in Application Grid
Restart Button Added to System Tray
New Icons for Various Apps
New Parental Controls Under Settings
Apart from this, you will get to see many more bells and whistles. We have a detailed article covering the best features in GNOME 3.38 if you are looking for more information.
Now, as you know, Ubuntu is not known for shipping with vanilla GNOME. As such, you won't get the authentic experience that was intended by the GNOME developers. We will talk more about the new interface and overall end-user experience in a later section.
ZFS Becomes Less Experimental
The Ubuntu Unity installer hasn't changed significantly. The installation process is almost the same as it was on Ubuntu 20.04, and the black disk checking screen is the same.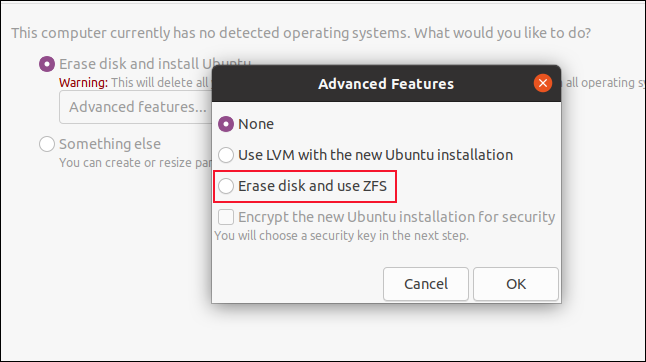 One notable change is tucked away in the "Advanced Features" dialog box. The ZFS file system installation option no longer has the word "Experimental" in capital letters beside it. Confidence must be building within Canonical about the durability and readiness of its ZFS implementation as a daily driver file system.
After you install Ubuntu 20.10 and sign in, you'll see the Groovy Gorilla, positioned prominently amidst the familiar purple hues of the Ubuntu color palette.
He looks like an ape that's got it together, but let's see if that's true.
Updated Applications:
Firefox version 81
LibreOffice version 7.0.2
Thunderbird version 78.3.2
Updated Subsystems:
BlueZ 5.55
NetworkManager 1.26.2
Noteworthy changes Ubuntu 20.10 Server:
squid: the NIS basic authentication helper was removed (LP: #1895694 34)
adcli and realmd: many upstream fixes were applied to these packages, improving on the compatibility with current Active Directory changes
samba 4.12 40 has switched to GnuTLS for most of its cryptographic operations and that has a huge performance improvement in SMB3 encryption
QEMU was updated to the 5.0 release. See the upstream changes 40 for an overview of the many improvements.
One noteworthy new feature is virtiofs 42 which allows better sharing of host file systems to the guest compared to the older 9p fs 4 based approach.
Libvirt has been updated to version 6.6. See the upstream Changelogs 34 for the many improvements and fixes since version 6.0 that was in Focal.
Libvirt 6.6 also supports the new virtiofs that was mentioned in the QEMU section above.
System Requirements for Ubuntu 20.04:
2 GHz dual-core processor
4 GiB RAM (but 1 GiB can work)
25 GB of hard-drive space
VGA capable of 1024×768 screen resolution
Either of the two: a CD/DVD drive or a USB port for the installer media
Note: Optionally, Internet access is helpful.
Download Ubuntu 20.10
You can download Ubuntu 20.10 for 64-bit computers using the link below:
As the Ubuntu 20.10 desktop image is 2.9GB in size do make sure you're on a decent internet connection before you hit the download button!
When the download completes you need write the Ubuntu 20.10 ISO image to a USB stick using a tool like Etcher. Then pop the USB in an empty port, reboot your computer, and choose to boot from the USB.
You can also upgrade to Ubuntu 20.10 from an earlier version.
Asif Raihan November 2nd, 2020
Posted In: Linux, New products, News, Open Source, Operating Systems, Reviews, ubuntu
Tags: Cloud Computing, linux, New products, Open Source, operating system, OS, ubuntu