Fedora 30 is now available on all eRacks systems.
Fedora is a community-driven Linux distro that's sponsored by the open source giant Red Hat. As Fedora is the upstream source of the company's commercial RHEL distro, it's also used as a testing ground for RHEL. As Linux enthusiasts might already know, Fedora is known as an innovative Linux distro that doesn't hesitate when it comes to testing new technologies and helping other distros by making changes upstream for all distros. Shipping with many useful open source software, it's known for providing a GNOME-based fluid desktop experience.
Fedora community recently released Fedora 30 just after about the 6 months from the version release as Fedora 29. On Fedora magazine they wrote about the early release of Fedora 30.
"It seems like it was just six months ago that we announced Fedora 29, and here we are again. Today, we announce our next operating system release. Even though it went so quickly, a lot has happened in the last half year, and you'll see the results in Fedora 30."
Many desktop users love Red Hat's community Linux Fedora. They have good reason. Fedora is a great Linux desktop. But Fedora's far more than just a desktop. It comes in three major versions: One for the workstation, another for containers, and still another that works as a server both on your server hardware and on the cloud.
About many changes, "Matthew Miller", the Fedora Project Leader, explained in a statement:
"Computing scenarios don't remain static and neither does Fedora. With the updates around Fedora 30, we're providing an evolving spectrum of operating system editions to better meet diverse IT challenges. From containerized developer workspaces with Flatpak and Silverblue to expanded server and container infrastructure options in Fedora 30 Cloud and Fedora CoreOS, the Fedora Project remains focused on Linux innovation."
New features in Fedora 30
The biggest change in Fedora 30 is the new GNOME 3.32 desktop environment. Over the course of past few releases, GNOME desktop has made many changes to reduce its memory consumption; GNOME 3.32 takes things further and makes things more fluid and snappier by making enhancements in the core GNOME libraries.
On the visual front, the desktop environment adds a refreshed visual style that makes the overall look more polished. Moreover, the application icons, user icons, buttons, switches, etc., are also redesigned.
Talking about different packages that are included in the distro, you get the latest GCC 9, PHP 7.3, Bash 5.0, Ruby 2.6, and other apps.
This release is powered by the latest Linux 5.0, which brings better hardware support and display performance. You also get new features like support for energy-aware scheduling, Btrfs swap file, AMDGPU FreeSync, etc.
With the Fedora 30 release, the cloud and server releases are being combined into the Fedora Server Edition. Also, Fedora CoreOS is replacing Fedora Atomic Host as the container-focused offering. There are other variants as well, including Fedora Spins and Labs.
Fedora 30 Workstation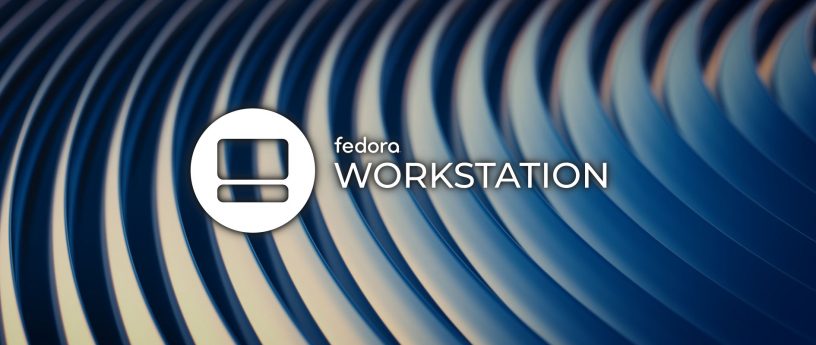 Fedora 30 Workstation includes the latest version of the GNOME interface, GNOME 3.32. Fedora also supports the other major Linux desktop environments, including Cinnamon, KDE, LXDE, MATE, and Xfce. It also includes fractional scaling, a refreshed visual style, animation improvements, and new icons. The net effect is to make a more visually pleasing desktop, which works well on high-end monitors.
Fedora Workstation now uses the "flicker-free boot" system, so the display does not turn on and off during the boot process.
You can also now run the Fedora desktop as a containerized desktop, Fedora Silverblue, with rpm-ostree at its heart. This replaces the traditional RPM package management with atomic upgrade/rollback. In this model, Fedora provides ready-made base operating system image. When you install a program, using either rpm-ostree or Flatpak, it creates essentially a restore point. These are then tracked, and if something goes wrong, you can reset to your restore point with minimal harm done.
Fedora 30 Server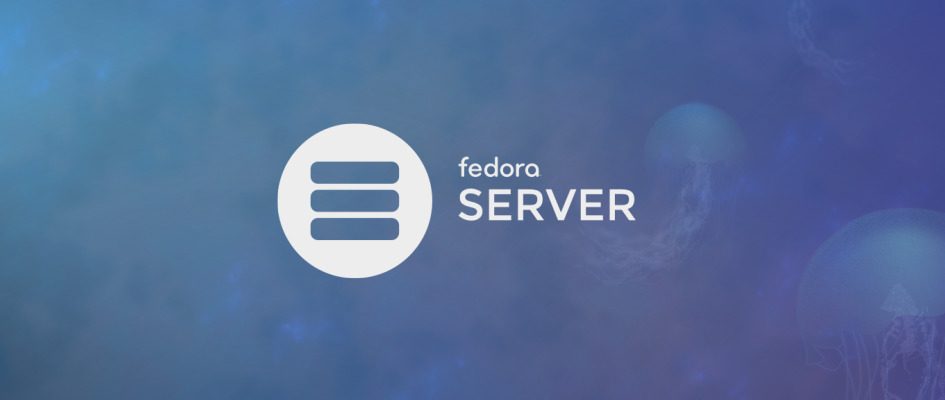 Fedora 30, released April 30, 2019, has the following new and improved features:
The product definitions for Fedora's "Editions" have been revamped. Fedora Cloud and Fedora Server editions are now a single product, simply called Fedora Server. Fedora Atomic Host has been replaced with Fedora CoreOS, in the wake of Red Hat's acquisition of that container-based Linux distribution. Fedora Workstation remains mostly the same.
Fedora Server now supports Linux System Roles, created by Ansible to provide consistent ways to configure common Linux subsystems such as the network, the email system (Postfix), SELinux, and a few others. The list of roles is constantly being expanded.
Almost all Python 2 packages have been removed from the system, as part of Fedora's switch from Python 2 to Python 3.
MongoDB has been removed from Fedora, as its licensing (the Server-Side Public License v1) is not believed to be compatible with other free software licenses.
Support for many deprecated cryptography standards is being removed: DES, 3DES, CRC32, and MD4. RC4 and MD5 are being marked as deprecated.
As with each edition of Fedora, many individual software components have been upgraded:
Bash 5.0
Boost 1.69
Erlang 21
FreeIPA 4.8 (which now uses Python 3.6)
GCC 9
glibc 2.29
Golang 1.12
GNOME 3.32
Haskell GHC 8.4
java-openjdk JDK12
PHP 7.3
Ruby 2.6
Vagrant 2.2
For more details please visit the official Fedora Releases/30/ChangeSet.
To upgrade your existing Fedora 29 installation to Fedora 30, you need to run the following commands in terminal one by one:
sudo dnf upgrade --refresh

sudo dnf install dnf-plugin-system-upgrade

sudo dnf install dnf-plugin-system-upgrade

sudo dnf system-upgrade reboot

You can also perform a clean installation of the Fedora 30 by visiting its download page and download the ISO file. Or click the link below:
If you feel like doing so, do give it a try or ask for the help from eRacks Systems' experts.