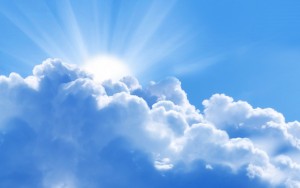 This is what we've been saying for years now – that the best path to the cloud is to:
Own your core / foundation infrastructure and hardware, at least one server worth, and
Architect it properly with DRY DevOps best-practices and repeatability, to scale into the cloud as needed to meet spot demand.
Hybrid clouds are a strategic combination of public and private cloud environments, offering businesses the flexibility and scalability they need to meet their unique requirements. One crucial component of hybrid clouds is the software that enables seamless integration and management across multiple cloud platforms like Cloud 9 Software. With hybrid cloud software, organizations can leverage the best features of public and private clouds while maintaining control over sensitive data and applications. This software facilitates the seamless movement of workloads between on-premises infrastructure and public cloud providers, ensuring optimized performance, enhanced security, and cost efficiency. By harnessing the power of hybrid cloud software, businesses can create a unified and cohesive IT infrastructure that empowers them to achieve their digital transformation goals and drive innovation in the ever-evolving digital landscape.
Here's the reference:
The Hybrid Cloud Helps Midsize Companies Compete This e-book is based on insights and recommendations by the Ventana Research, benchmark research report, "Business Technology Insights: Six Key Trends in Optimizing IT for Competitive Advantage."
joe December 23rd, 2015
Posted In: How-To, servers, Uncategorized
Tags: Best-Practices, Cloud, DevOps, Hybrid Cloud