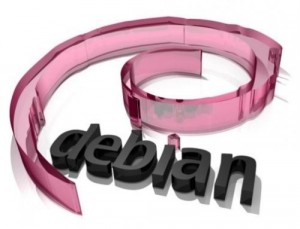 eRacks Open Source Systems announces the immediate availability of Debian 7.3
Debian 7.3 is now available in the OS Dropdowns on most or all eRacks Systems.
If you don't see what you want, just ask us – http://eracks.com/contact
Here's the paraphrased original notice from the Debian Project:
– – –
The Debian project is pleased to announce the third update of its stable distribution Debian 7 (codename wheezy). This update mainly adds corrections for security problems to the stable release, along with a few adjustments for serious problems. Security advisories were already published separately and are referenced where available.
Please note that this update does not constitute a new version of Debian 7 but only updates some of the packages included. There is no need to throw away old wheezyCDs or DVDs but only to update via an up-to-date Debian mirror after an installation, to cause any out of date packages to be updated.
Those who frequently install updates from security.debian.org won't have to update many packages and most updates from security.debian.org are included in this update.
New installation media and CD and DVD images containing updated packages will be available soon at the regular locations.
Upgrading to this revision is usually done by using the aptitude (or apt) package tool.
– – –
That's It!
Dennis
eRacks
Dennis December 21st, 2013
Posted In: Uncategorized